Your brand is how the world perceives your organization and product, and for EDOs, your product is the community you represent. Even when you do nothing, your city, county, region, or state has a brand, and a well-crafted brand helps you raise awareness of your community, attract businesses and investment, stand out from the competition, and build trust with your stakeholders.
"Your brand is what other people say about you when you're not in the room. "
– Jeff Bezos
Since your brand is how site selectors, businesses, and other audiences perceive your organization and community, it should be integrated into every aspect of your decision-making process. We'll explore some simple but effective branding tips on Defining, Developing, and Promoting your organization so that you can build a memorable brand that resonates with your audience.
Define
The best brands are descriptive, aspirational, and accurately describe what your community currently offers and its vision for the future. When shaping your brand, you first need to understand your current branding and what you want it to be by developing an accurate understanding of your community's perceived strengths, weaknesses, and challenges. Your brand is unlike any other, and you should focus on what makes it special. 
Next, vividly describe how you want your community to be perceived. Will you focus on your workforce? Access and transportation? Or maybe you'll want to promote the number of advanced manufacturing businesses already in your region. There are few right or wrong answers but knowing where you want to go certainly helps as you figure out how to get there.
Once you know who you are and who you want to become, you're well-situated to authentically blend your community's best attributes, both current and emerging.
Develop
Now that you understand the substance of your brand, it's time to build out the formal tools that will help you shape perceptions.
Your identity is most powerfully represented through your visual elements, including logo, iconography, color palette, and typography. Your visual identity should be striking and communicate something about your brand. For example,
Your city, with its central location, highway access, and available land, is looking to attract logistics and distribution companies. Visual elements representing this industry can be incorporated into your iconography.

Your city has a thriving biotech industry that you would like to expand. To attract businesses looking to relocate or expand, your messaging and tone can be professional, precise, and welcoming.
Identifying key aspects of your community and prospects will aid in the development of engaging visuals and messaging.
Logo
Your logo is one of the most important elements of your brand—it's often the first thing people see when they encounter your organization. When designing a logo for your economic development organization, keep it simple and make sure it's easily recognizable. You want people to see it and immediately know who you are.
Consider developing other visuals as well—such as an icon or symbol—that can be used in conjunction with or in place of the logo, along with plenty of eye-catching visuals, including video, photography, and graphics.
Tagline
Use a three- or four-word tagline to supplement your logo and suggest a core value or message to your audience. Taglines also help establish your voice, which is the unique vocabulary, cadence, and tone that represent your brand through your written and verbal communications.
Imagery
Strong photographs and video can quickly convey emotion and personality in a way that words simply can't. You've heard this one before!
Promote
Once your brand is defined and your visual identity and voice are developed, it's time to put them into use.
Be Consistent
Once you have clear and memorable iconography and messaging for your organization, it's important to use them consistently across your marketing materials. This means using the same language—keywords, tone of voice, etc.—across all platforms, including your website, social media, print materials, etc. It also means using the same visual elements—logo, color palette, fonts—across all platforms as well.
Inconsistent branding can be confusing. By maintaining consistency, you reinforce your message and ensure that people recognize your brand no matter where they encounter it.
Communicate Actively
Brand marketing is how you holistically promote your community and build your brand's value through a variety of channels to tell—and sell—your city or community's story to your target audiences. 
You want to drive traffic to your website and run a targeted LinkedIn ad that reflects the visuals and messaging of your website.

Targeting both prospective and established businesses, you distribute a monthly email newsletter that highlights current events and new developments in your community.
Targeting the right audiences on the right channels is key to reaching and engaging with your target audience.
How Does This Look for a Real EDO? 
Define: Our client, Mississippi County, AR Economic Development, was previously branded as "The Great River EDF," but wanted to rebrand. We helped them develop their new identity as "Cotton to Steel," which celebrates their history as a leader in cotton production and their current success as the 2nd largest steel manufacturer in the country.
Develop: To build their visual identity, we began with their logo. Their new logo utilizes steel rods nestled within a cotton plant to represent both their past and present - embodying the "Cotton to Steel" brand. The colors, gray and orange, represent stability and warmth, and the combination of the two convey strength.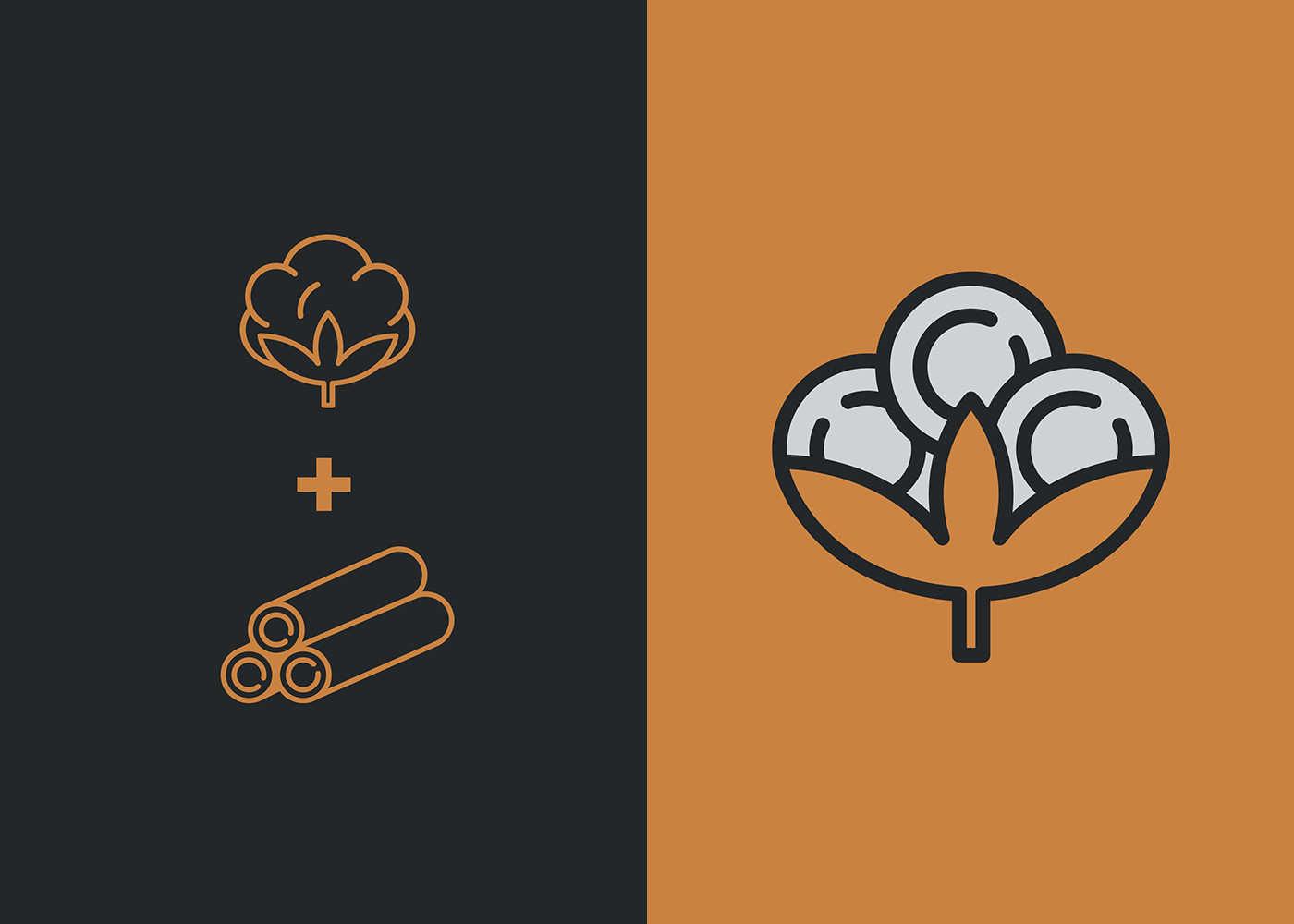 Promote:  Their new brand, logo, and color scheme was then incorporated into a bespoke website, and our team helped them craft the narrative of their county in a way that matched their new brand. We also created additional digital and print materials that would reflect their new identity and strengthen their new brand.
Creating a strong brand is essential for the success of your economic development organization. A simple Define, Develop, and Promote strategy will put you well on your way to building a memorable brand and community that will attract new businesses and investment.
EDSuite is here to help with your branding strategy. We offer logo and graphic design, web design and development, videography, photography, creative messaging and storytelling, digital and social media ads, and more!